Mountain Grey Slate
Modern design has taken a turn from the black and white contrasts that have dominated since the beginning of the twenty-first century, instead it has begun to blend and use different shades of grey as a prominent component of interior design. The myriad of shades create stunning effects,grey can be dramatic,understated, accented, bright, dark and practically anything that you want it to be,please see the projects we made in the South Korea.
Mountain Grey Slate of grey tone are the most well-received color in the Masonry stone, base color is grey with slightly white veins,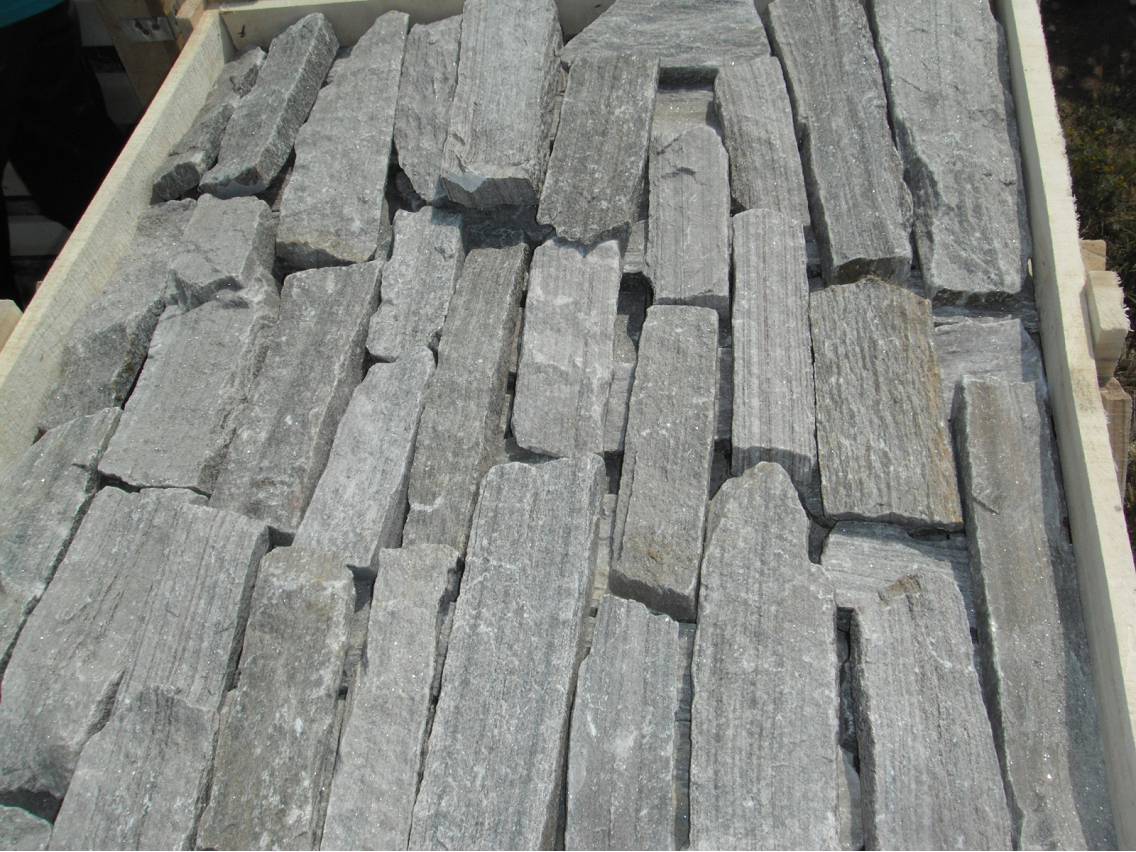 although there are many quarry source, main style are the same. There have many formats from mountain grey slate, such as loose stacked stone in size Length 6~23 3/5 by Height 1 1/5~6 by Thickness 4/5~1 2/5 inch,please see two photos.
Square stone veneer in size of Length 7 4/5~19 3/5 by Height 6~11 4/5 by Thickness 4/5~1 2/5 inch.
and Random free style in dimension of Diameter 7 4/5~15 4/5 by Thickness 4/5~1 2/5 inch.
Regardless you choose which format, the mountain gray slate is a kind of good choice to make wall cladding decoration of interior and exterior environment. It is perfectly suited for both residential and commercial projects.
They are exclusively used to create innovative designs for water features,fireplaces,outside walling, etc. Not only they are easy to install but also cost-effective, sustainable, and striking yet subtle. The Nice interior fireplace.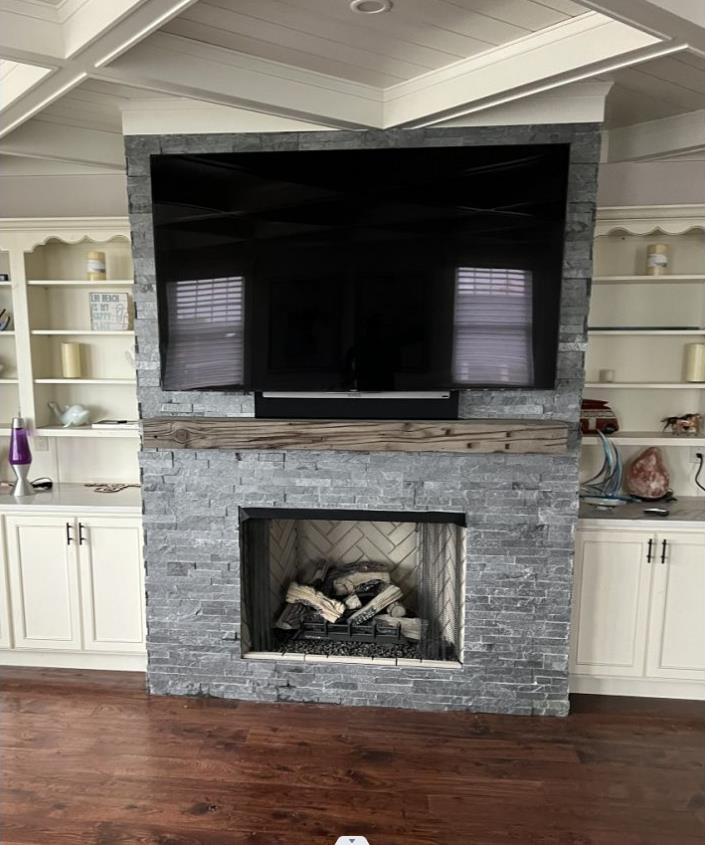 Mountain grey wall cladding instantly improves the appearance of your property. All our products are natural and transcend time without fading or damage.Mountain grey slate is a product which can be made to create a modern and sleek looking that will be compliment your styling choices well,creating a wholly unique design for your home. If you would like more information about our bespoke slate products and how it can improve the aesthetic of your home or business office, you can contact us at anytime.