Loess Plateau Sandstone
How come this name of Loess Plateau ?Actually there is a very interesting story here, and perhaps only those who have lived in China will understand the mystery, because when it refer the words/phase loess plateau, people generally have this kind of picture in their minds. The brown yellow ditch, graynish sky, poor vegetation, crazy strong wind and sand,make very difficult walking on the road,while the whole circumstance color just fits the color and style of our new material.
| | |
| --- | --- |
| | |
It is belong to sandstone texture,which has been a popular building material within recent years. It is reliable and easy to work with and is a favorite of ancient stonemasons. In the modern era, sandstone's range of colors and textures has made it extremely popular in up market housing design. It's loved by designers medium. XIAMEN EASTWOOD STONE offers variety of tones and textures in sandstone walling available, one can choose in terms of colors, patterns and appearance.The Loess Plateau is quite famous for its antique decoration for the sake of its characteristic grainy and porous texture and tactile appeal,which evokes a barren, wind-swept landscaping decoration.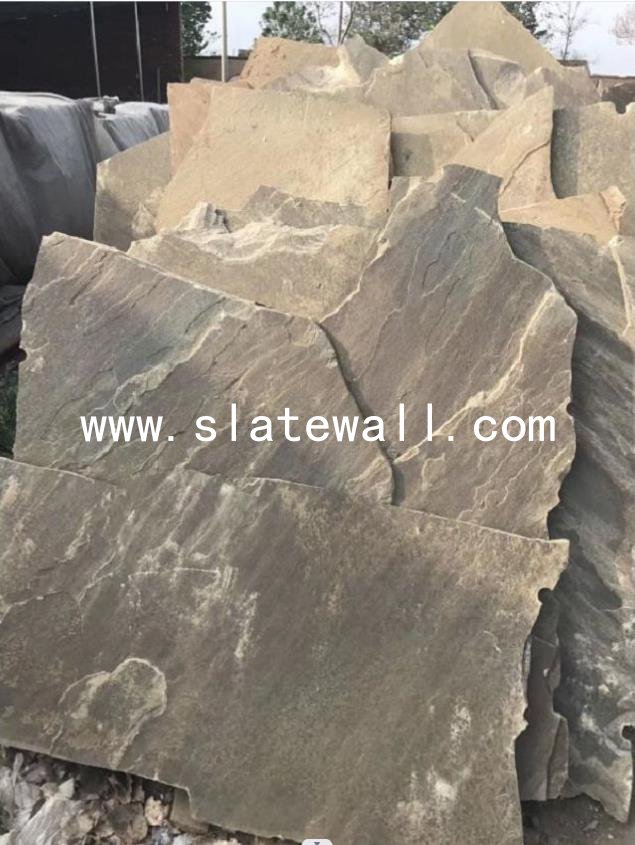 The mine of Loess Plateau sandstone is in the plateau with high altitude. It brings us the simple,old and plain color tone for the exterior flooring and wall cladding.
This material has a hard-wearing surface by splitting the stone block. This process is similar to that of a typical slate which has a riven/cleft surface upon split.
The Loess Plateau is rich in quite visible color variation which is the major beauty of natural stone,it comes Light Tan,Dark Gray stone piece, It can be produced into series of walling format,including Free style,Ashlar style,Dry Stack,Square and French Pattern paving,normal size are 300x300x20-30mm, 600x300x20-30mm, 600x600x20-30mm and 900x600x20-30mm, and we can also make the custom size as customer's requirements.
Despite Loess Plateau sandstone is soft and refined appearance, it is incredibly durable. Therefore it can be used both indoors and outdoors, such as courtyards, villas, clubhouses, squares and other architectural decoration projects.Due to its rich colors, Loess Plateau tiles have a strong visual impact in any projects using this sandstone material.